Tuesday, June 18, 2019 / by Angel Murillo
Mortgage rates have fallen almost a full percentage point since mid-November. During the week ending May 30, the industry average on the 30-year fixed-rate mortgage was 3.99% – its first time below 4% since mid-January 2018.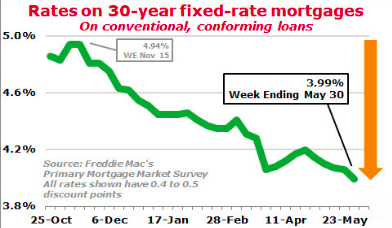 So, if you're thinking about buying or selling a home, now is the perfect time! If you want to be pre-approved to see how much you can spend on your next home, we can help you speak to a lender today!


Cheers,
The Hebert McMahon Realty Group